A yoga mat bag and so much more!  This bag is designed to be multifunctional.  It has pockets everywhere, and includes a separate, zipped clutch in matching fabric.  In addition to the clutch, there is an internal zipped pocket, and zipped lower compartment for shoes or other items you want to keep separate.  The zipped "pouch" on the front allows you to slide your mat in without taking room from your inside compartment.  The inside is roomy enough to accommodate even a 13" yoga wheel!
Specifications:
Exterior dimensions: 16.5" H x 17.5" W.  Fabric is a water repellent polyester and nylon composite.
Please note, this bag is ideally suited for our lighter weight and thinner suede mats for ease of loading the pouch, and for weight balance.  It can, however, handle any of our mats.
Customer Reviews
24 November 2021
Anonymous

United States
I recommend this product
Yoga bag
Very good. Perfect size for my yoga mat and the two outside pockets are so convenient for cellphones, keys, masks and other items for easy access.
28 November 2021
My Yoga Essentials
Thank you for your kind review. We are thrilled you love your new yoga bag!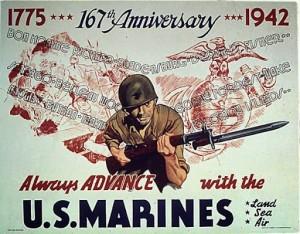 SF
02 October 2021
Steve F.

United States
I recommend this product
A beautiful and solidly built bag
Durable, with heavy-duty zippers, I expect this bag to provide good service for years to come. There is a zipper side pocket and a zipper inner pocket, for convenient storage of ID, locker keys, etc., whatever. There is one larger outer pocket which, although it has a strap and buckle for good looks, actually closes with a magnetic clasp. I don't think the magnet holds strongly enough for that pocket to store anything with any bulk, i.e., more than a few light resistance bands. Other than that, this is very solidly built and of excellent quality.
02 October 2021
My Yoga Essentials
Thanks, Steve! We really appreciate the thorough review. These bags are hard workers, and we expect it will serve you well, too.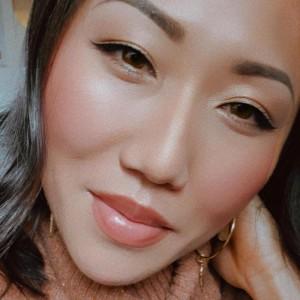 CC
27 May 2021
Cynthia C.

United States
I recommend this product
I LOVE THE QUALITY OF THE ZIPPER!
Lol. The title says it all. Personally, I look for qualities of how something is made, I also pay attention to the details once I receive the products I purchased. I actually couldn't tell from the pictures on their website that these zippers for this yoga mat bag is as thick as it is or I just didn't pay enough attention to it from my phone. When I received it, it was such a pleasant surprise!! I know the zipper is not the main feature of this product, but I love that it zips open and close really easily and it feels very sturdy. On a different note, I didn't realize that the yoga mat that I purchased (Luxury Hemp Linen and Natural Rubber Yoga Mat - Breathe) was a little bit heavier than what I was used to with products that were not natural and filled with harmful chemicals. It isn't a bad thing! I've recently just started my journey in being more of a conscious consumer and I didn't expect it because it wasn't the "norm." It's a new norm now! :) Looking at the bright side, it can help build arm strength :) and with that being said, I was a tad bit concerned that maybe the strap holding the entire yoga mat bag could have been stitched differently? I don't know, I'm not the expert when it comes to these ergonomical things. All in all I still love this bag! I'm still giving it 5 stars because it was beyond my expectations! And did I mentioned it has a zipper pocket inside to put your credit cards/ID/cash/etc. & and an outside magnetic button closure to put your phone in there with room for other things if you wanted to & above it another zipper compartment to put small and flat things in it!!??? I love that there are pockets in this bag!! I'm the kind of person that loves pockets. :) and with all those pockets it means I can lighten my load and only carry what I need when I go about my day to do my yoga sessions :)
29 May 2021
My Yoga Essentials
Thanks for your thorough review- We love pockets, too! We're glad we exceeded your expectations. Enjoy!
28 February 2021
Amanda C.

United States
I recommend this product
Great, sturdy, bags!
I have bought two of these and recommend them highly. I throw axes competitively and they're the perfect size to hold them - and the only bags I've found sturdy/thick enough that they don't fall apart or break the zipper. If I can comfortably carry 5+lbs worth of steel, I believe it'll last and look great for your yoga mat.
28 February 2021
My Yoga Essentials
Thank you Amanda for your note. What a fun review! I am so glad the bags work well for you.
31 January 2021
Trina M.

United States
I recommend this product
Love it!
Nice capacity! Super cute design!
31 January 2021
My Yoga Essentials
Thank you for your review! We are so glad you like the bag and wish you the very best.