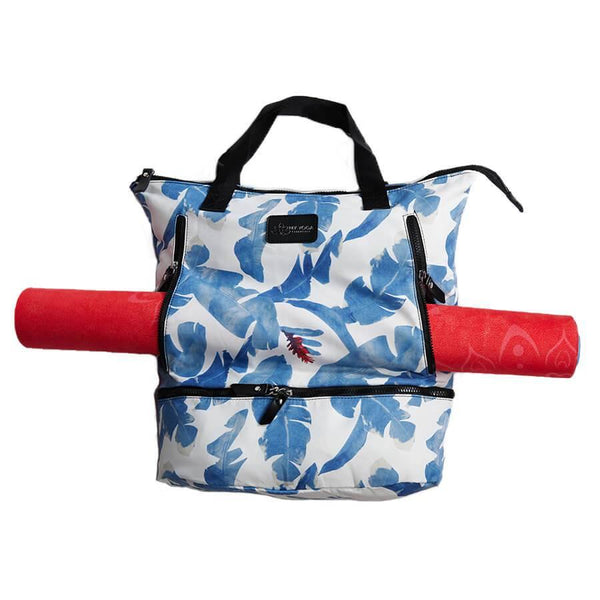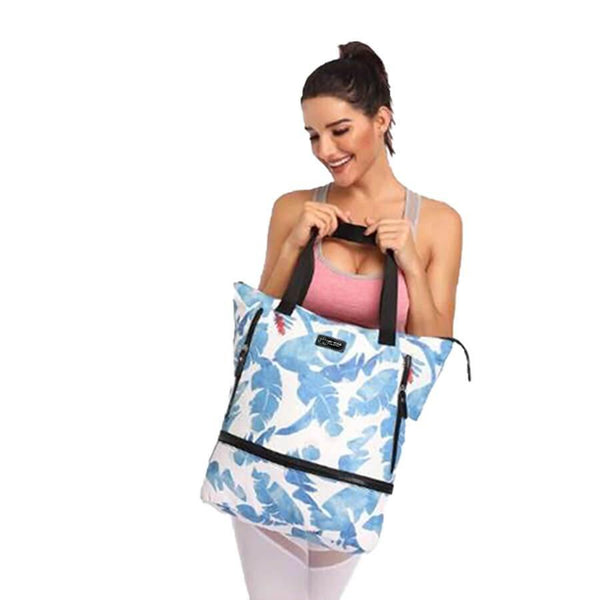 Blue Feather Yoga Mat Bag
A yoga mat bag and so much more!  This bag is designed to be multifunctional.  It has pockets everywhere, and includes a separate, zipped clutch in matching fabric.  In addition to the clutch, there is an internal zipped pocket, and zipped lower compartment for shoes or other items you want to keep separate.  The zipped "pouch" on the front allows you to slide your mat in without taking room from your inside compartment.  The inside is roomy enough to accommodate even a 13" yoga wheel!
Specifications:
Exterior dimensions: 16.5" H x 17.5" W.  Fabric is a water repellent polyester and nylon composite.
Please note, this bag is ideally suited for our lighter weight and thinner Ultimate Combo mats for ease of loading the pouch, and for weight balance.