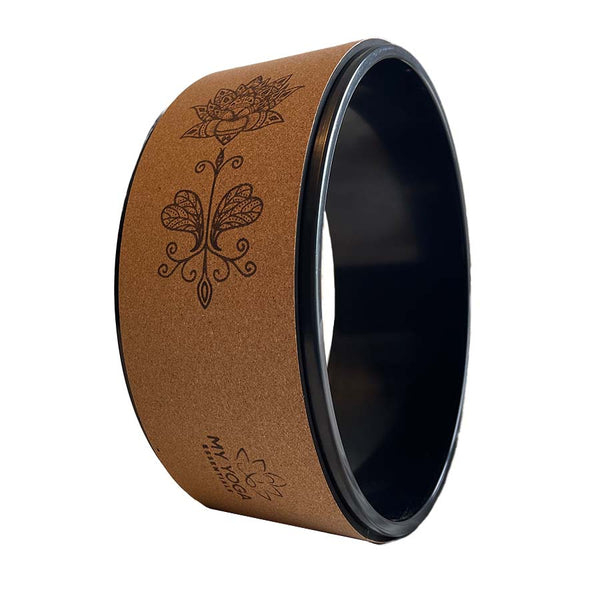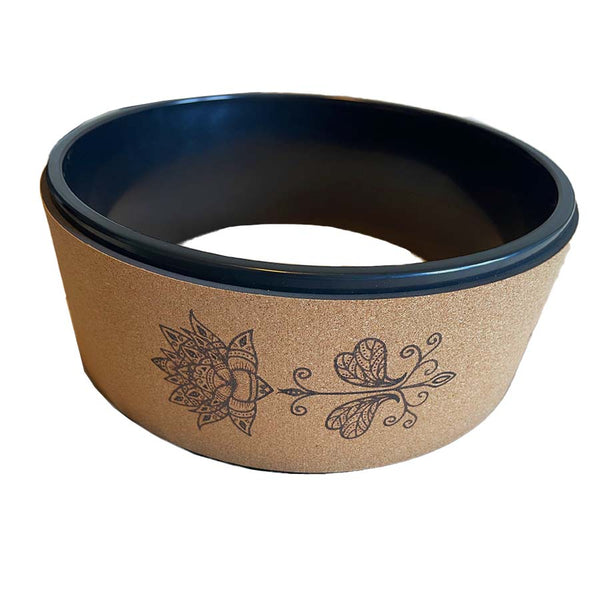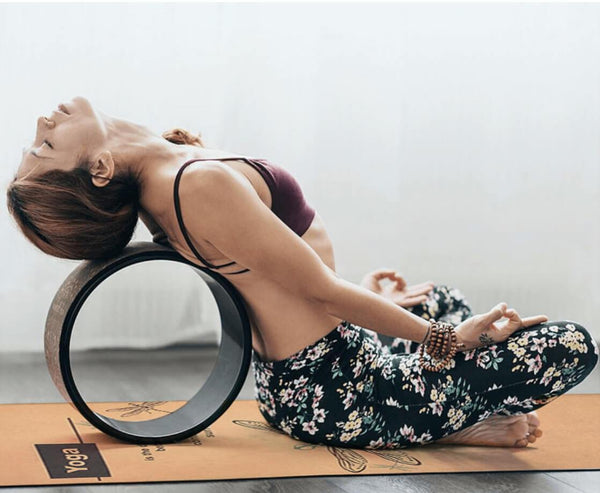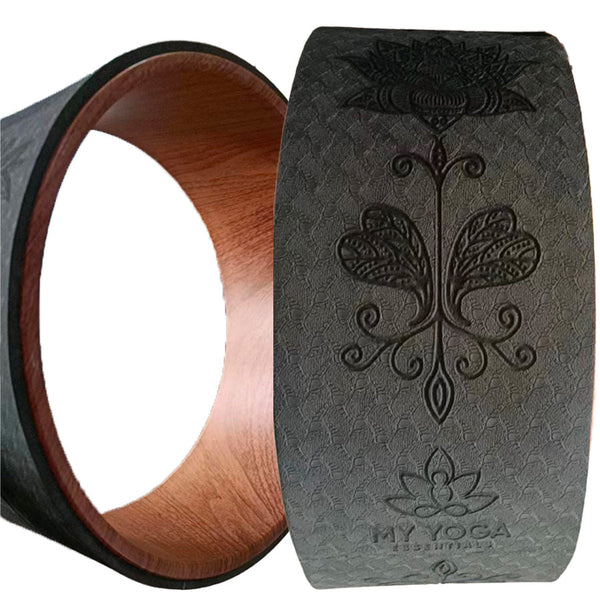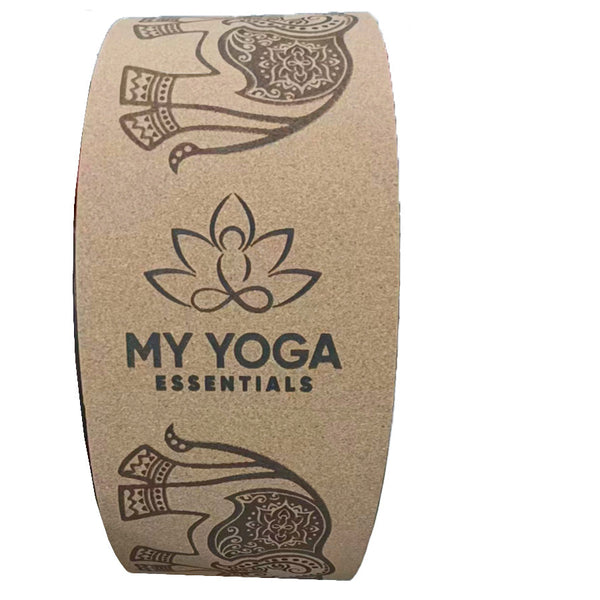 Enhance your strength, mobility, balance and flexibility with this versatile yoga prop.  Also excellent for releasing muscle tension.
Made of strong ABS plastic-weight bearing 275 lbs.
13" circumference, 5.5" wide
Topped with thick TPE and sustainably harvested cork (depending on design).  Both are non-toxic, environmentally friendly, recyclable and fight odor and bacteria.
Materials combine for maximum comfort AND support.  Feel secure in poses as this strong, durable prop provides good traction and grip even during a sweaty workout.
I like this prop because it aids my practice in so many ways.  It assists me in learning new poses, allows me to deepen poses while feeling supported and safe, provides a base of support for both core and balance exercises and gives me access to stretches that open my back, chest, shoulders and hips. 
See a short video tutorial and exercise guide here.