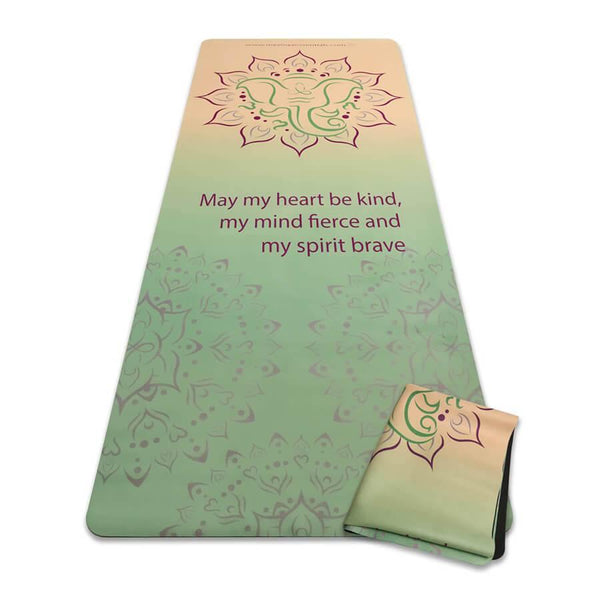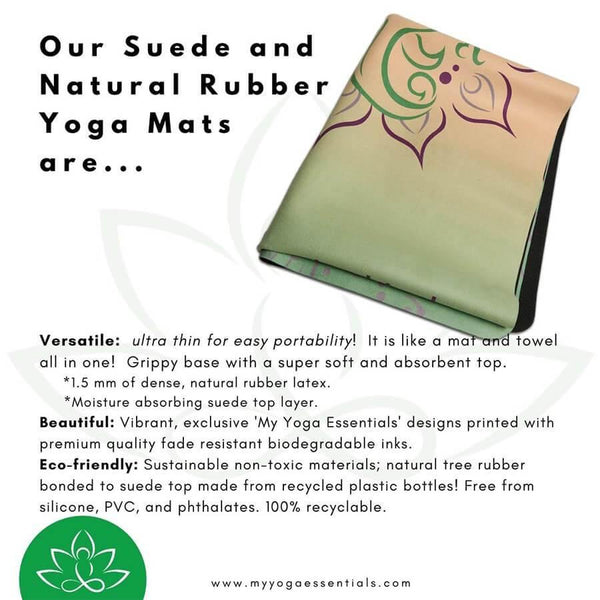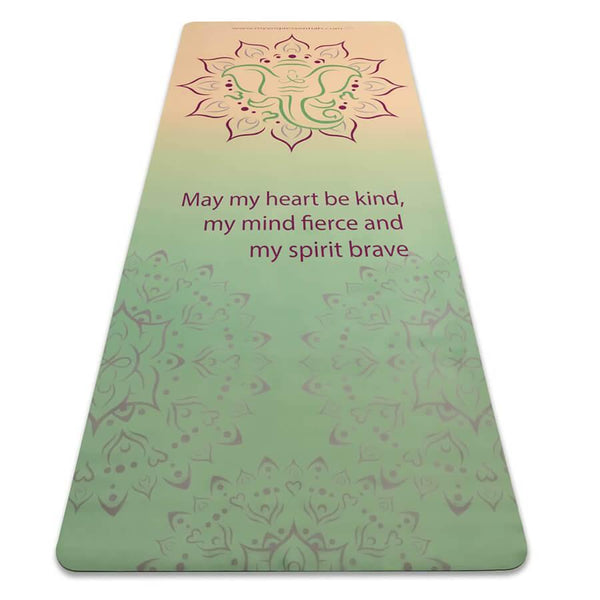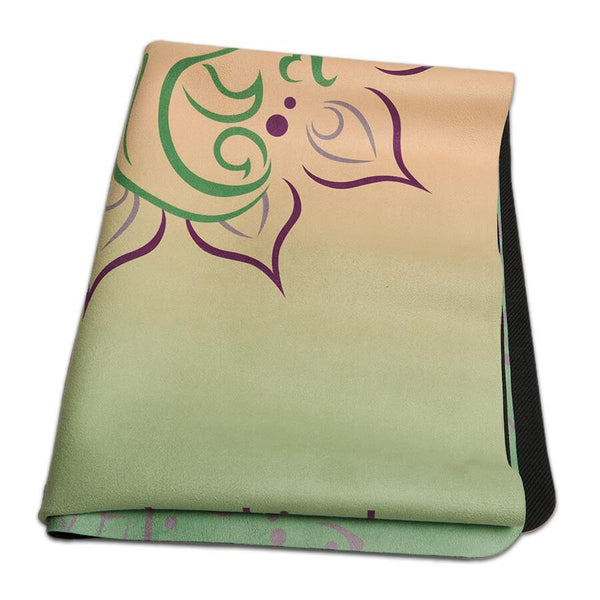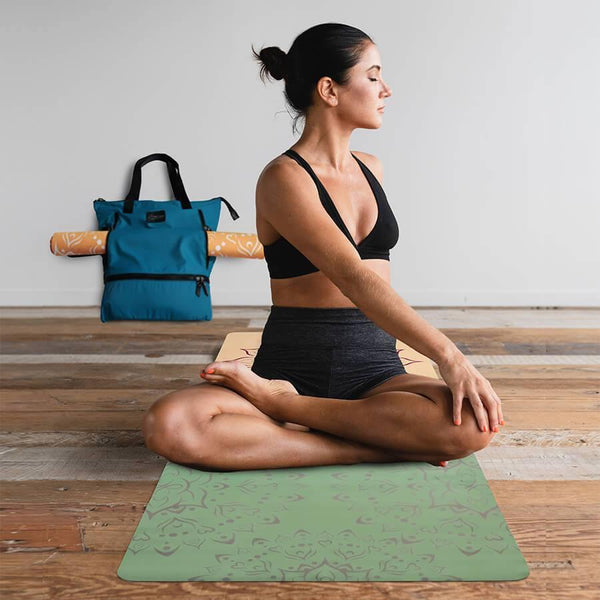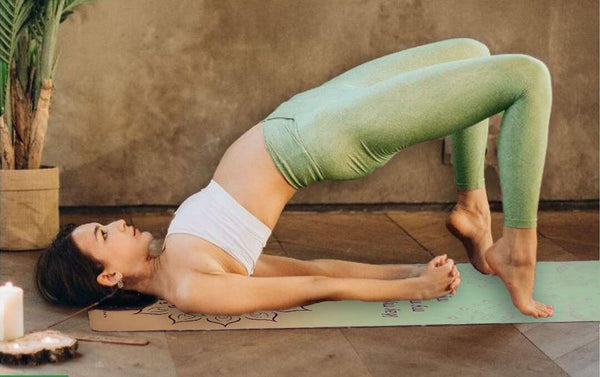 Ganesha - Ultimate Combo Travel Yoga Mat
The Ultimate Combo Travel Yoga Mat

Quite Possibly, the Perfect Mat  
Choose our best selling all-in-one towel + mat.  Moisture-activated grip, ultra-soft, and machine washable... in beautiful, vibrant designs.
Colorful, vibrant and so versatile.  We are happy to offer these mats to you. Our microfiber and natural rubber mats are a mere 1.5 mm thick.  This means they can play a number of roles.  You may either roll or fold this mat.  Use it alone, or layer over another mat for extra softness and absorption. 
Use it for travel as it will pack easily.  Do you like to take advantage of yoga class offerings when you go places? Bring this along and use it alone, or like a towel over a mat that may be offered at a resort or other destination.  It is beautiful, sweat absorbing, grippy and sanitary.  These mats can even be thrown in the washing machine, although I recommend spot cleaning for small mishaps.
Our mats contain zero PVC's or harmful chemicals and are 100% recyclable.  Read more about these sustainable mats below in "Product Information". 
Design Notes:
Ganesha Mandala features the elephant figurehead of Ganesha and reads "May my heart be kind, my mind fierce and my spirit brave."  Ganesha is widely revered as the remover of obstacles as well as a patron of intellect, learning and wisdom.  In some cultures, Ganesha is called upon for strength before facing new challenges or learning.  We like the notion of the protection and guidance as we embark on our own, individual journeys and face life's challenges, with kindness, strength and courage.
Product Information
We love these mats and are proud to offer durable and eco-friendly products.  They start with a base of natural rubber from the best Hevea rubber trees.  The rubber is collected (tapped) in a sustainable manner, not harming the trees and allowing them to mature and continue to produce the milky latex within the latex vessels in the bark.  While natural rubber (latex) may cause allergic reactions for some (Try our All Sport mats as an alternative!), rubber is non-toxic, non-slip/skid, waterproof, stain resistant, durable, has excellent flexibility and cushioning, and is recyclable.  And because natural rubber is sticky when heated, our manufacturing process takes advantage of this physical feature to combine many types of surface layers WITHOUT the use of chemical adhesives. 
Our "suede" top is made of jute microfiber and is hypoallergenic, soft, moisture absorbing and non-abrasive while still maintaining grip.  Microfiber suede absorbs water rapidly, which increases surface tension.  In fact, the more moisture, the more anti-slip it becomes.
Our mats contain zero PVC's or harmful chemicals and are 100% recyclable.
Product Dimensions
183cm x 68cm x .15cm
Care Guide
Gently clean dirty areas with a damp towel, paying attention not to use too much water.  To remove stubborn stains, use a toothbrush and a small amount of diluted laundry detergent and gently work in a circular motion, then rinse or wipe away with a clean wet towel.
If needed, this mat may be dry cleaned, or washed in a washing machine, cold water gentle cycle.  Non-chlorine bleach only.  Lay flat to air dry, out of direct sunlight.
Do not expose it to the sun for extended periods of time.
Do not immerse or leave water pooling on the surface for extended periods of time.
When storing, this mat may be rolled or folded.
Do not keep mat close to a heat source for a long period of time to prevent rubber aging and adhesion.
Your rubber mat may initially have a little smell.  This is the smell of natural rubber, and is eco-friendly and non-toxic.  If you are sensitive, please lay the mat flat for a period of time before using.