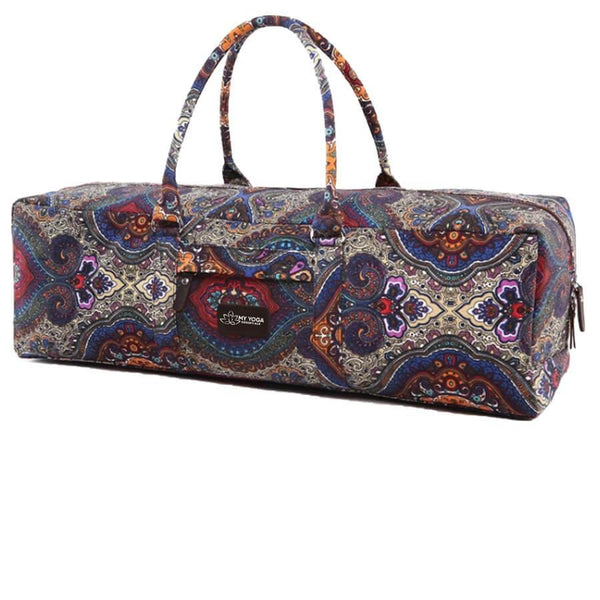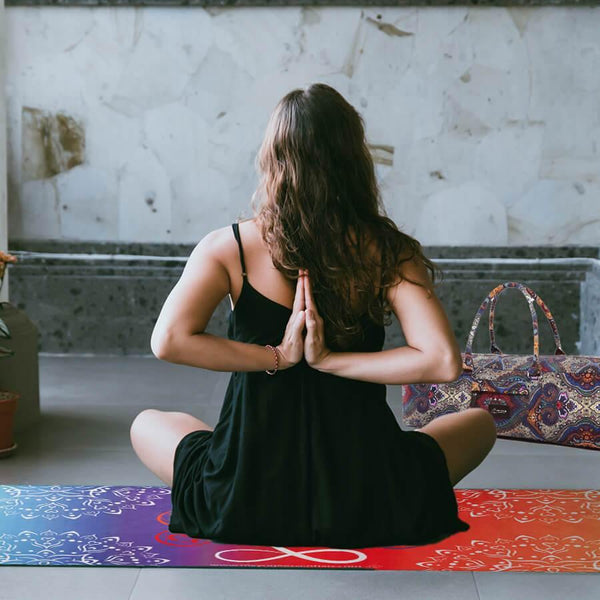 Large Capacity Yoga Mat Bag-Paisley
The large capacity bag is perfect for carrying your premium mat, blocks and extras with you.  Heavy duty cotton canvas is waterproof, and lined with nylon.  Two handy pockets, one inside and one out.  Heavy duty zippers and hardware on the handles makes this a beautiful and durable choice.
Product Specifications:
Size: 27" x 7" x 8"in.  Water Repellent 100% cotton canvas exterior, with a polyester lining. 
Pattern:  This "Paisley" pattern is comprised of jewel tones (ruby, amethyst, sapphire, topaz, jade) on a creamy background.