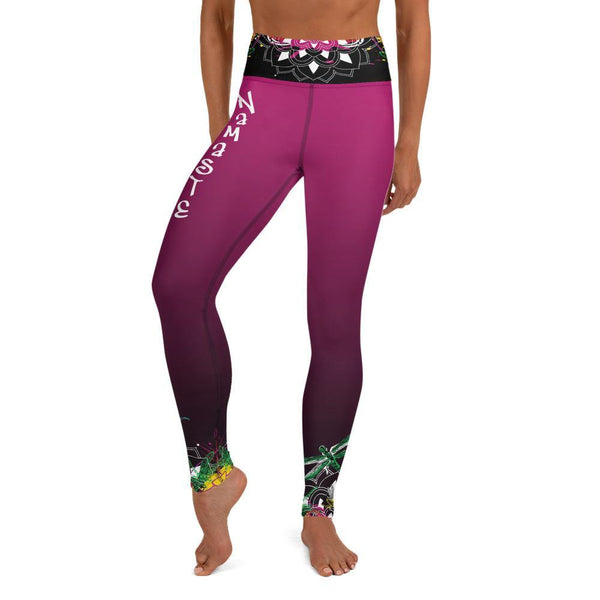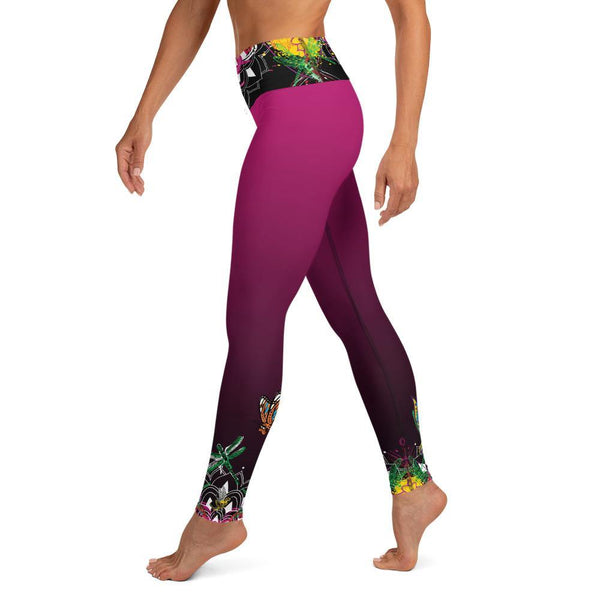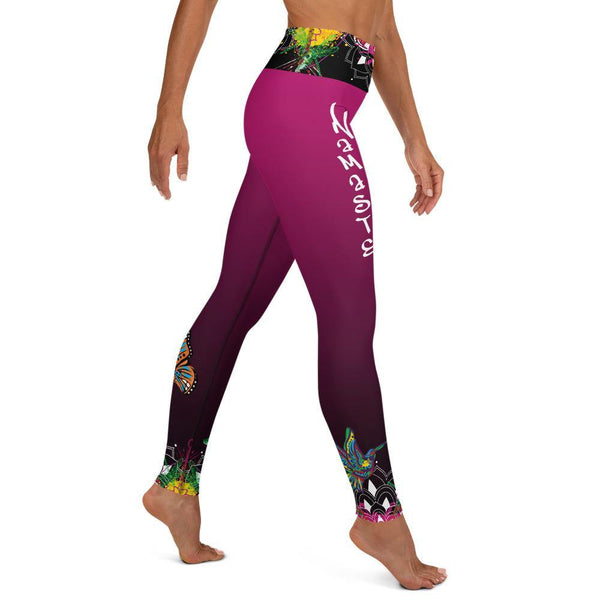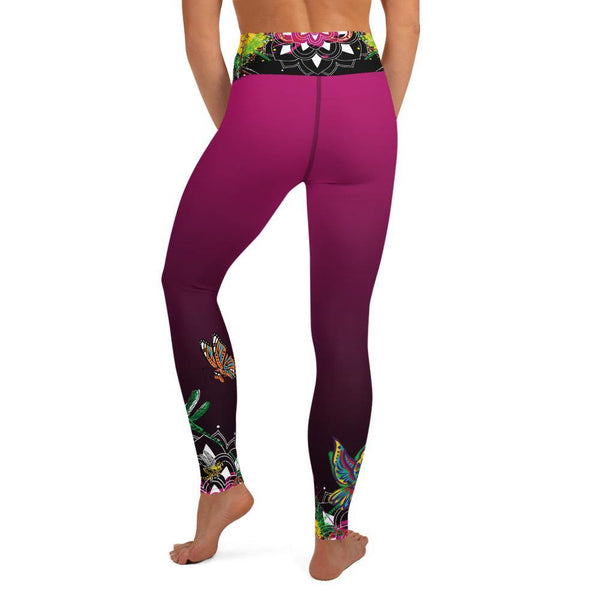 Namaste Graffiti Series Yoga Leggings
These yoga leggings with a high, wide waistband are the perfect choice for yoga, the gym, or simply a comfortable evening at home.  Super soft, stretchy and comfortable, order these to make sure your next yoga session is the best one ever!
Namaste is one of the "Graffiti Series" designs (more info in the tab below) that features the warm spectrum of colors representing the foundational chakras of security, creativity, power and compassion.
"Namaste"  I love this word!  In traditional Hindu, and throughout much of the Indian sub-continent It is used both for a respectful greeting and farewell. 
It can be interpreted as meaning "I honor the place in you that is love, light and joy."  It is an expression of humility as well as a means of recognizing our "sameness" with one another.  It is selfless, literally having a root that means "not I", telling us to let go of self importance.
For me, Namasté represents the idea that we are all one. It affirms that beneath the outer trappings that make us appear different from others, we are all made of the same stuff. We are more the same than we are different.  When we recognize this, we can feel secure in our place in the world, freeing us to explore our creativity, and utilize our personal power and compassion to serve each other.
Our Graffiti Series: 
Graffiti is a true expression of the creator.  It can be bold, colorful, express passion, and convey deep held beliefs.  It can just be plain fun and whimsical.  It is a unique expression of how we see the world.
Although modern graffiti has been associated as vandalism or violence, graffiti itself is not a new phenomenon, or even unique to the United States urban landscape.  In fact, Ancient graffiti in cultures and regions as diverse as Egypt, Syria, Turkey, Greece, Rome, Norway, Ireland and Guatemala displayed phrases of love declarations, political ideals, and simple words of thought.  This is not so different from the need to express today's popular messages of social and political ideals.

Product Information:

• 82% polyester, 18% spandex
• Material has a four-way stretch, which means fabric stretches and recovers on the cross and lengthwise grains.
• Made with a smooth, comfortable microfiber yarn
• Raised waistband
• Precision-cut and hand-sewn after printing
Size guide
| | | | | | |
| --- | --- | --- | --- | --- | --- |
|   | XS | S | M | L | XL |
| Waist (inches) | 25 ¼ | 26 ¾ | 28 ⅜ | 31 ½ | 34 ⅝ |
| Hips (inches) | 35 ⅜ | 37 | 38 ⅝ | 41 ¾ | 44 ⅞ |