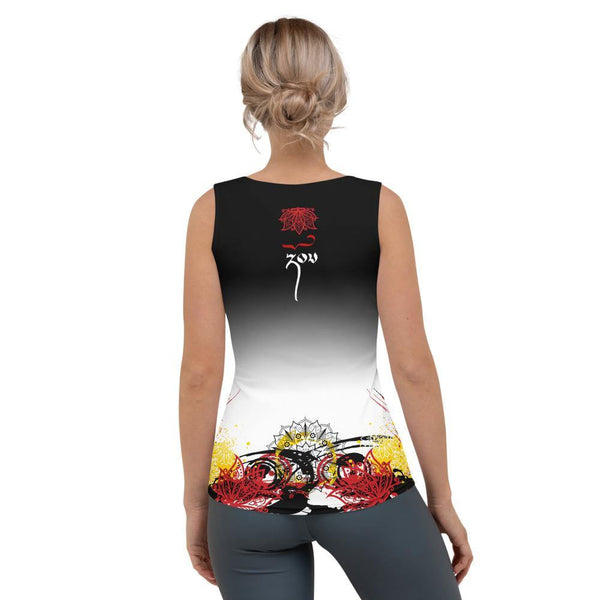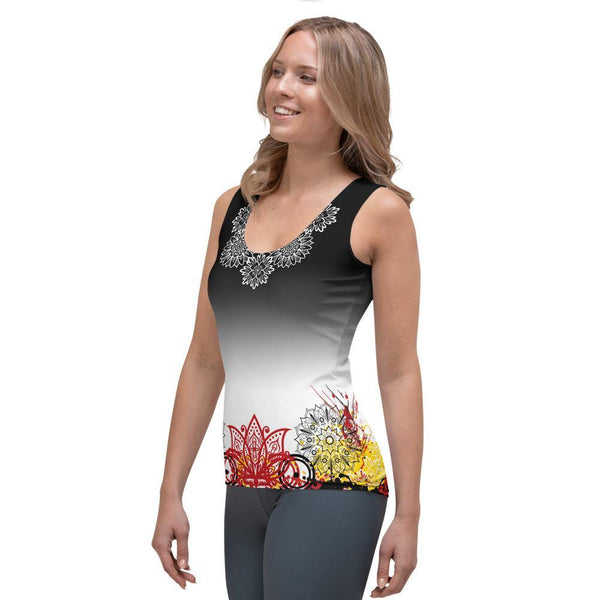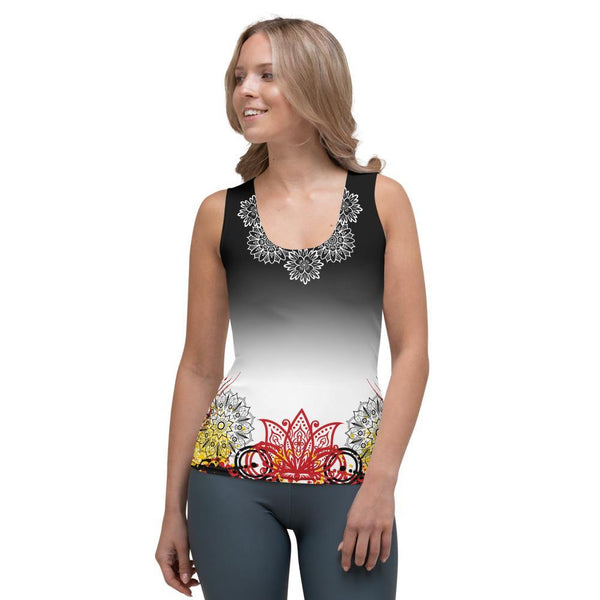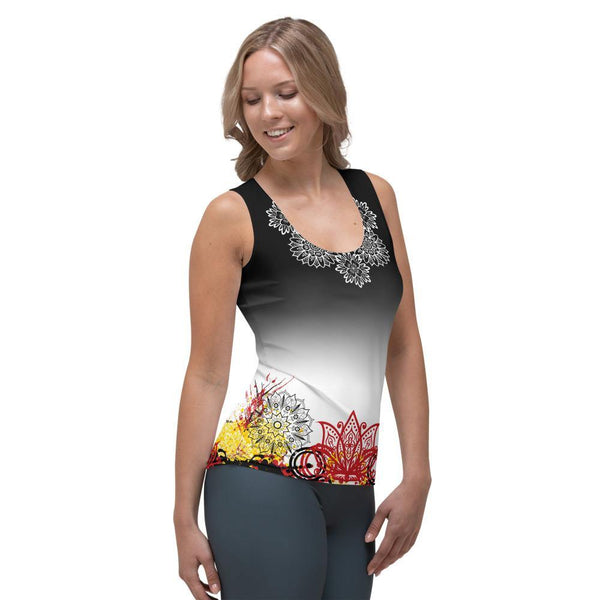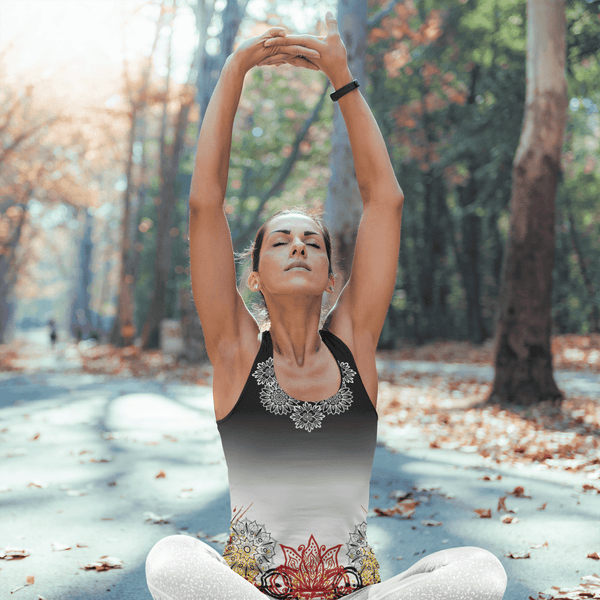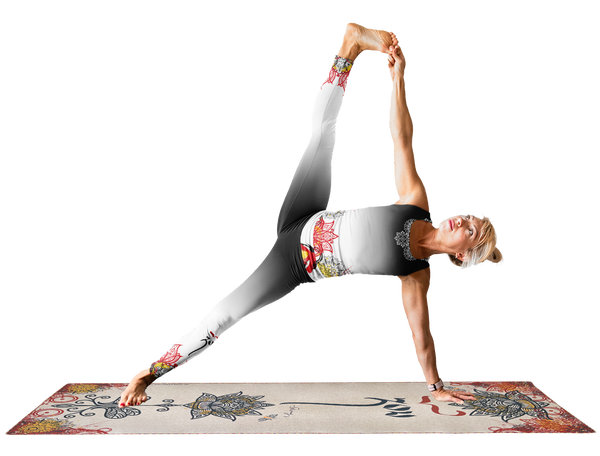 Strong Graffiti Series Fitted Tank Top
This body-hugging tank top is a must-have! It's so light and comfy it'll become a staple in your wardrobe-whether for a workout or night out.  This product is cut for a very slender frame, so it runs small.  Consider ordering a size larger than your usual size depending on your figure, or if you prefer a looser fit.
Part of our "Graffiti" series (more info in the tab below), this design features the Sanskrit symbol for "strong", and reflects the bold palette of black, white, red and yellow.  I've used a these colors to reflect the foundation for personal power and strength - physical, emotional and spiritual.  Red is the color of the root chakra, Muladhara, and is the foundational grounding energy.  Yellow is the color of Manipura, the solar plexus chakra.  Located just below the heart, this chakra is where you find your strength and fire!  It governs self-esteem, confidence and personal identity as well as purpose and self motivation.
"Strong."  How, where and why do you feel strong?  Strength of mind and body allows us to be purposeful, motivated and confident as we go about our daily lives.  When our interactions come from a place of strength, we can be more effective in our communications and relationships with others, too.
Hidden within the graffiti of this design are many of my interpretations of the lotus flower.  Some I depict as open and inviting.  Others are fiery and bold.  For me, the lotus shows perseverance and strength - just in the fact that it can show off its beautiful blooms.  Lotus flowers lead harrowing journeys. Their seeds sprout in murky swamp water, thick with dirt and debris and snarls of roots. For a lotus to bloom, it must forge its way through darkness, avoid being eaten by fish and insects, and keep pressing onward, toward the sunlight somewhere above the water's surface.  When it emerges unscathed by the journey, it blooms triumphantly.  Many of us are on a similar personal journey from the grounding mud to triumphantly breaking the surface to be bathed in the light. Stay strong.  Stay on your journey!  

Our Graffiti Series: 
Graffiti is a true expression of the creator.  It can be bold, colorful, express passion, and convey deep held beliefs.  It can just be plain fun and whimsical.  It is a unique expression of how we see the world.
Although modern graffiti has been associated with vandalism or violence, graffiti itself is not a new phenomenon, or even unique to the United States urban landscape.  In fact, Ancient graffiti in cultures and regions as diverse as Egypt, Syria, Turkey, Greece, Rome, Norway, Ireland and Guatemala displayed phrases of love declarations, political ideals, and simple words of thought.  This is not so different from the need to express today's popular messages of social and political ideals.
Product Information:
82% polyester, 18% spandex
four-way stretch, which means fabric stretches and recovers on the cross and lengthwise grains
Made with a smooth, comfortable microfiber yarn
Precision-cut and hand-sewn after printing
Size guide
| | | | | | |
| --- | --- | --- | --- | --- | --- |
|   | XS | S | M | L | XL |
| Chest (inches) | 33 ⅛ | 34 ⅝ | 36 ¼ | 39 ⅜ | 42 ½ |
| Waist (inches) | 25 ¼ | 26 ¾ | 28 ⅜ | 31 ½ | 34 ⅝ |